Structured Text
Structured Text – do your systems use this?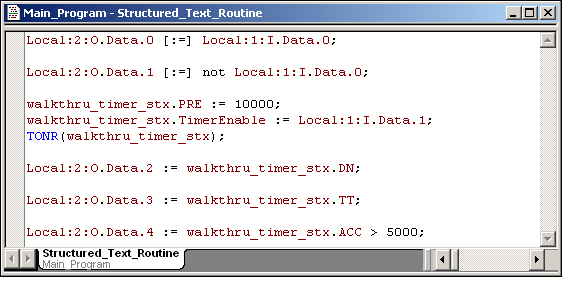 The first time a technician runs into a Structured Text program, he invariably asks, "Isn't there some way to click a button and convert this stuff into a Ladder Diagram?" Unfortunately the simple answer is, "No, if your program was written in Structured Text, then you're stuck with Structured Text." So regardless of how – or why – this particular programming language was chosen, if your system uses Structured Text, then you'll need to understand it.
The "good news" is that there's nothing about Structured Text that we can't help you learn – and master. The main question is whether you actually need these particular skills – or could you spend your time more wisely in learning some other aspect of PLCs?